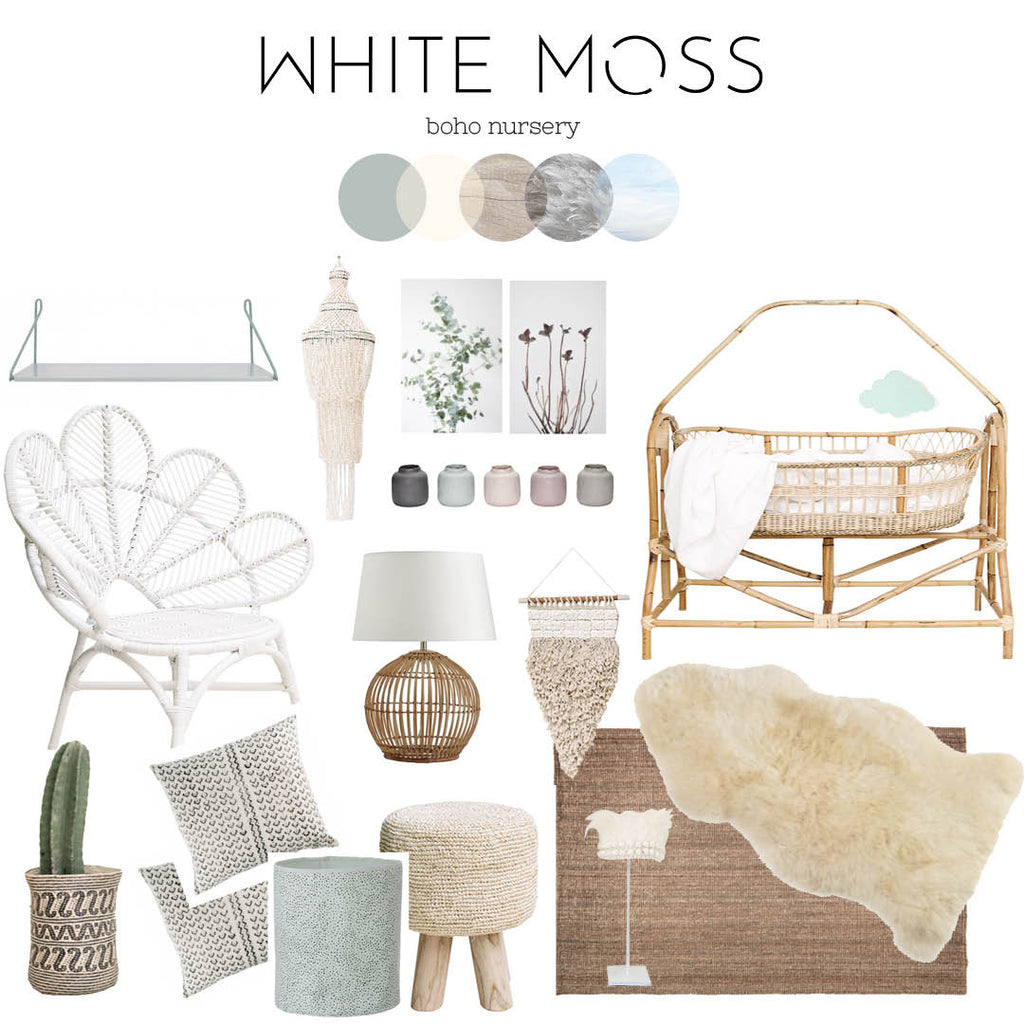 ---
The Mummy & Me trend doesn't only apply in the fashion world these days. It trickles into the big wide world of interiors! And with the recent arrival of our White Moss baby, we have been obsessing over nurseries! We thought it would be a lot of fun matching up a bedroom and nursery duo for you and your little one. We went for a boho, gender neutral theme that was inspired by a few images we came across while grabbing inspiration. From those images, we went on to create our own palette for our mood board. The palette consists...
---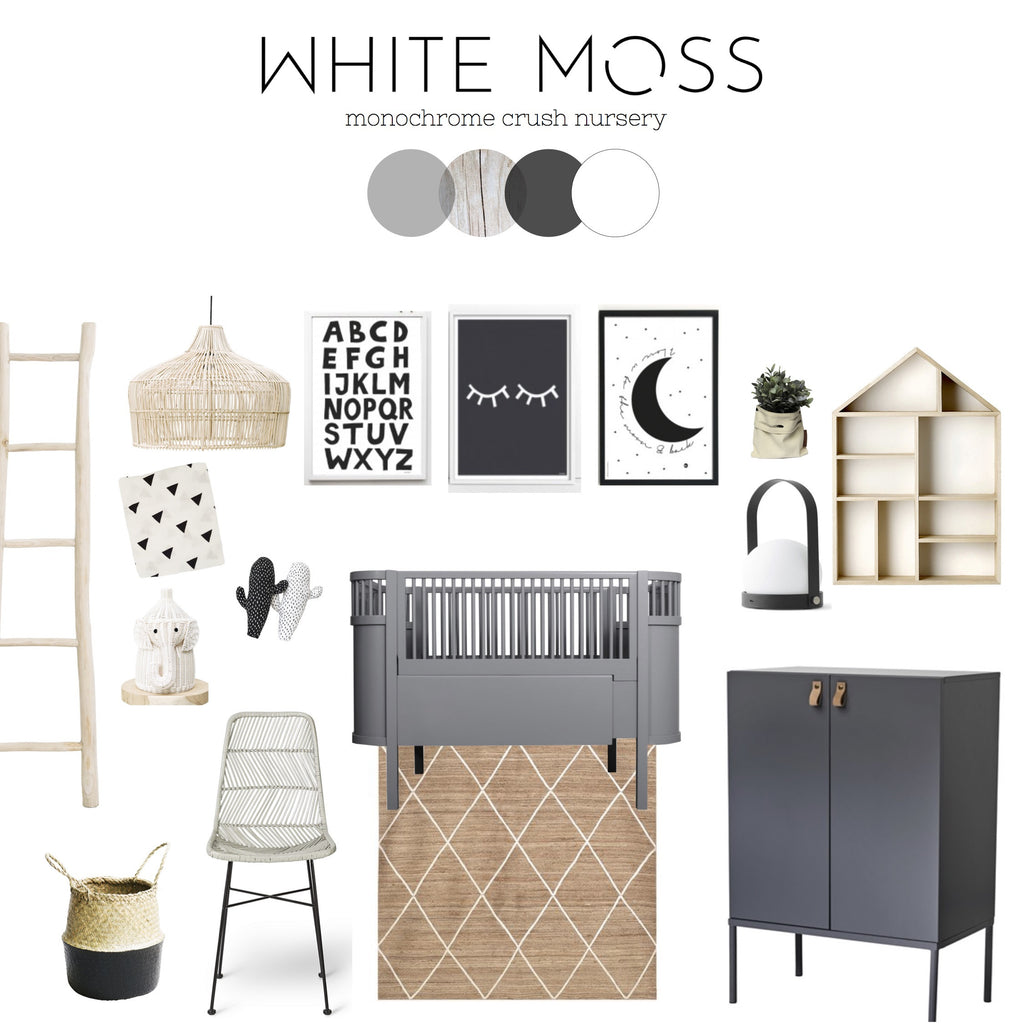 ---
The gender-neutral nursery has been all the rage lately, and it is quickly removing the cliche pink and blue theme out of the picture. A gender-neutral nursery can cover many different colour palettes, themes and styles, and here is one example to portray how to achieve the perfect balance between feminine and masculine when creating your own gender-neutral nursery. The trick is mixing and matching the right colours and pieces, to create a fun space that doesn't sway one particular way!The first step to any theme or design, is the inspiration behind it. You can find inspiration in absolutely anything...
---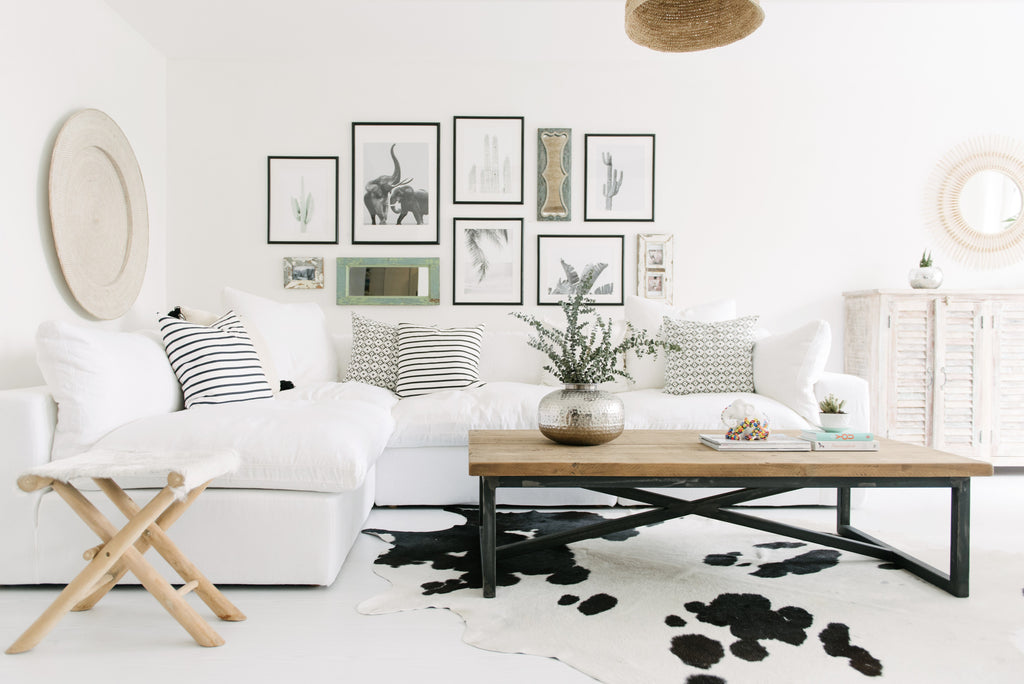 ---
A gallery wall is a compilation of frames, mirrors, or objects hung as a collage on a wall to create a gallery - and no home is complete without one! They can be made up of family pictures, printed posters or collected art works over the years, or why not include different shapes and sizes of mirrors to add reflection and enhance lighting in a room!Whatever your style is, your dream gallery can finally come true using simple and easy steps to get there. And it all starts here... STEP 1. GATHER and/or collect the art, posters, paintings, pictures, mirrors,...
---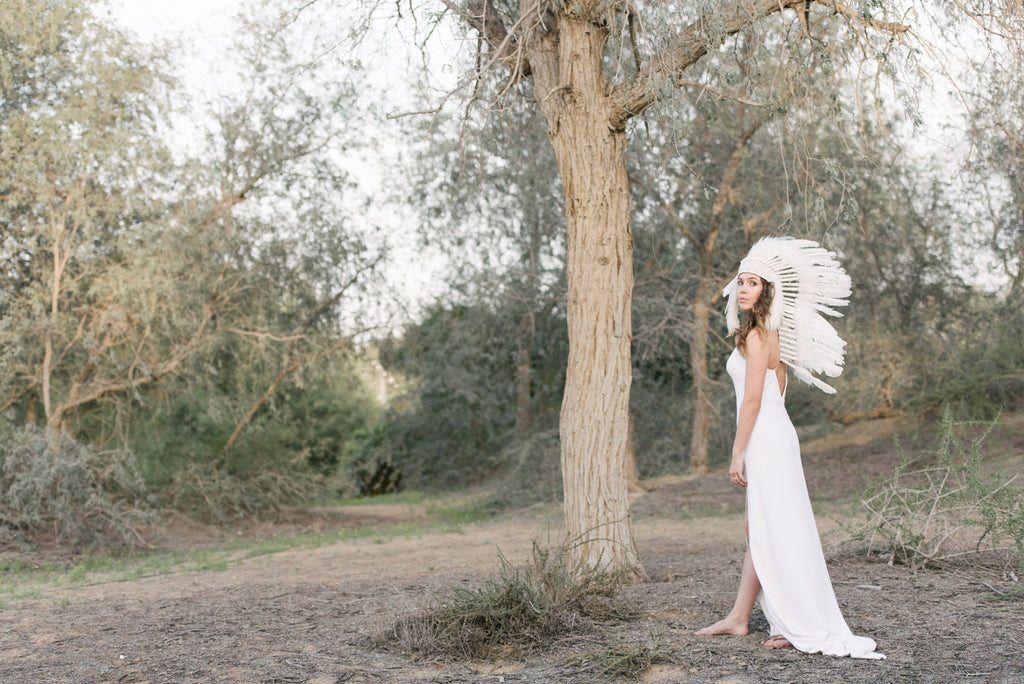 ---
This stunning lifestyle editorial shoot is a collaboration between the creative women behind White Moss Décor, House of Moirai Bridal, Lace In The Desert Styling, Natelee Cocks Photography and Charlotte Hudders, our stunning 'bride to be' model, who is also an incredibly talented artist and stylist.On a magical afternoon, just before sunset, a remote woodland and whimsical forest vibe was created in a secret secluded location. This team of creative minds came together and created the perfect wedding backdrop to bring together the vision of this free spirited shoot, inspired by nature and the power of simplicity. Inspired by a...