---
If you are struggling to get the completed feel or if your goal is to add some life & colour to your space; then bringing the outside in is the easiest way to do it. 
Here at White Moss, we believe in the power of simplicity and nature; and if you know anything about us, we are obsessed with interiors that have a lot of plants. 
Here are a few ways to warm up your home with plants...
---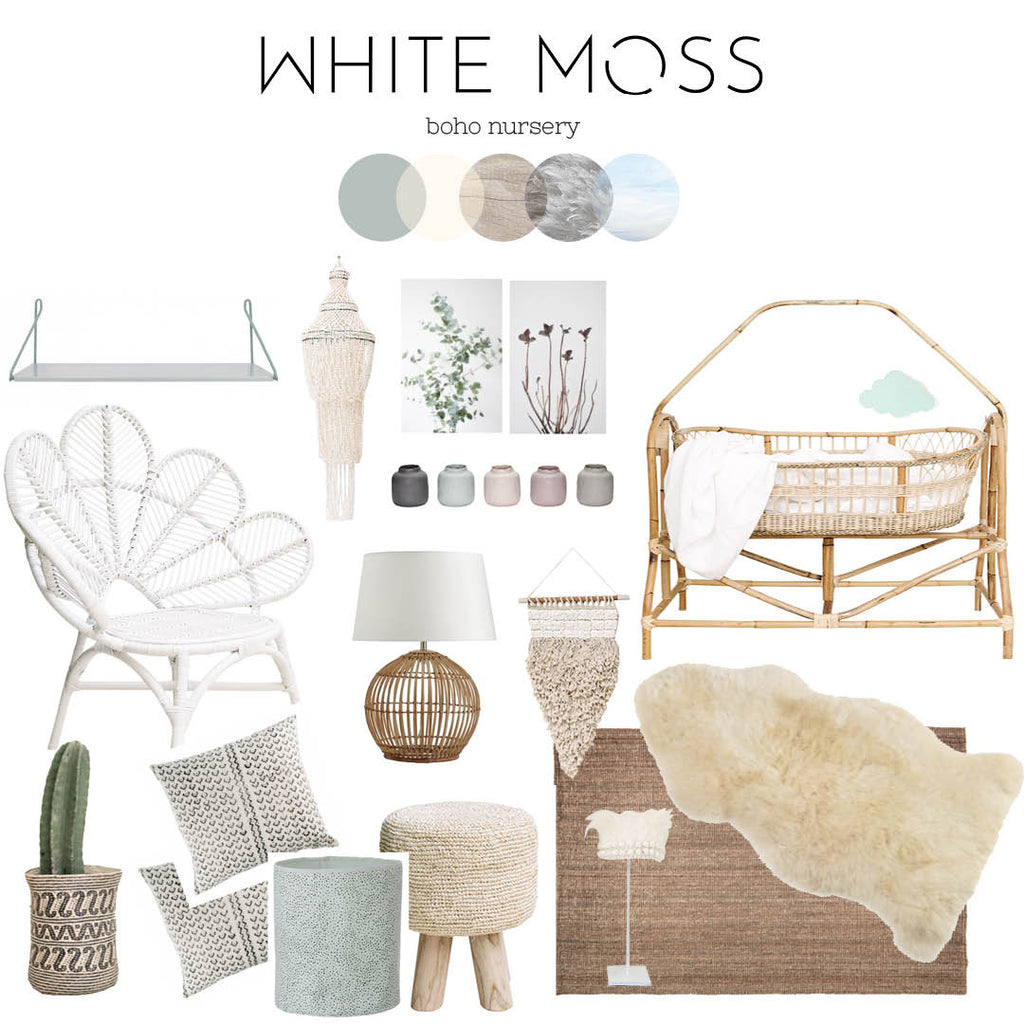 ---
The Mummy & Me trend doesn't only apply in the fashion world these days. It trickles into the big wide world of interiors! And with the recent arrival of our White Moss baby, we have been obsessing over nurseries! We thought it would be a lot of fun matching up a bedroom and nursery duo for you and your little one. We went for a boho, gender neutral theme that was inspired by a few images we came across while grabbing inspiration. From those images, we went on to create our own palette for our mood board. The palette consists...