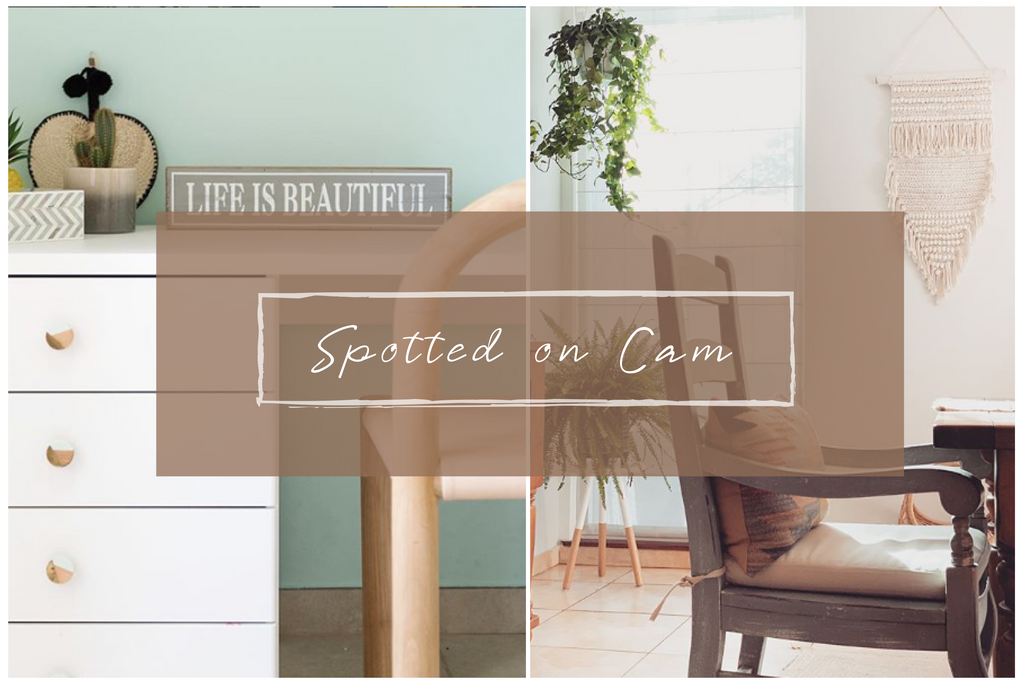 ---
Another month filled with another bunch of beauties. We just love seeing how you take our pieces and make them your own - clearly, you're quite the creative bunch! Thank you for sharing and for letting us be a part of your home! Here are some of our current favourites from January... @eilselkremmer || Sierra Negra Cushion  @Cestici|| Maisey Bench @shereerah || Ricki Bench@liliintheboxdxb || Macrame Wall Hanging@cestici|| Minimiss Chair @ibhouidi|| Rattan Cactus Pot liliintheboxdxb || Cushion Collection @escape_home || Bali Statment Chair
---
---
Each month, we're tagged in some pretty amazing spaces on Instagram. Every time it happens we're over-the-moon excited to see our products make an appearance on your Instagram feeds. We love seeing how you take our pieces and make them your own - clearly, you're quite the creative bunch! Thank you for sharing and for letting us be a part of your home! Here are some of our current favourites... @raw_manda|| Shop Open Eye Rattan Mirror @Cestici_ || Shop Cushions @houseofhawkes || Shop Lo Rider Loungers @my_wild_tribe_ || Shop La Flore Rattan Mirror & Seagrass Basket  @verticaldesign || Shop Bella...
---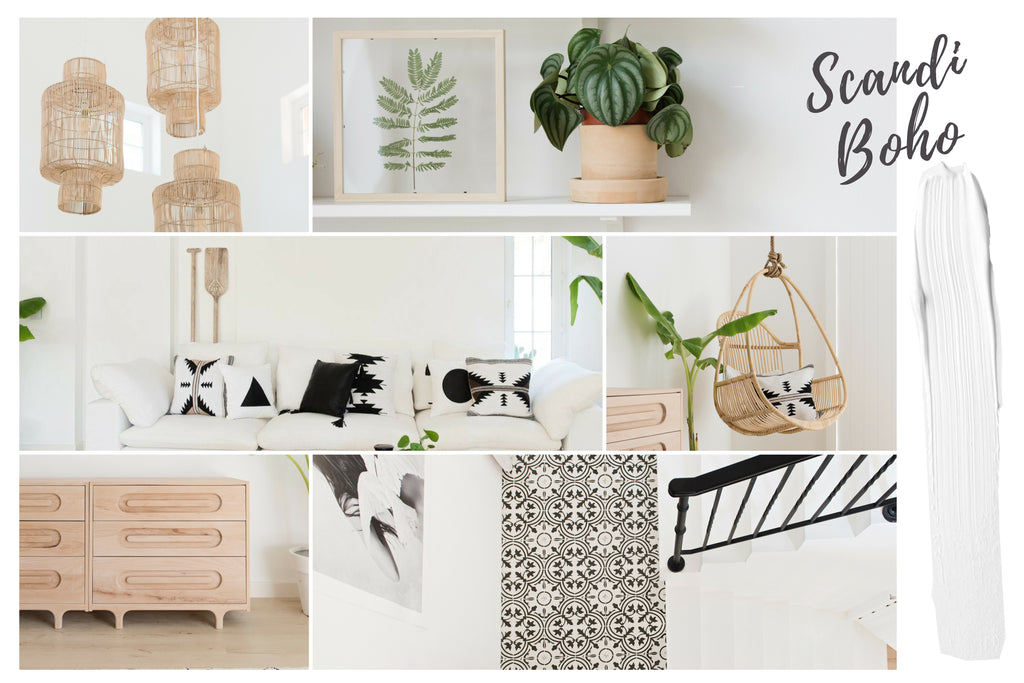 ---
We are often asked how you can create the very on-trend Scandi Boho look in your own home. At White Moss HQ try to keep it natural, simple and easy to get the look. In today's fast-paced society, White Moss recognises the power of simplicity and nature in your home, creating a sense of peace and inner calm. We believe your homes are a reflection of how you feel. Our new collection combines a muted colour palette with strong natural materials. We're talking about wood, leather & rattan – these materials add nature into our homes and create a Scandi-boho...
---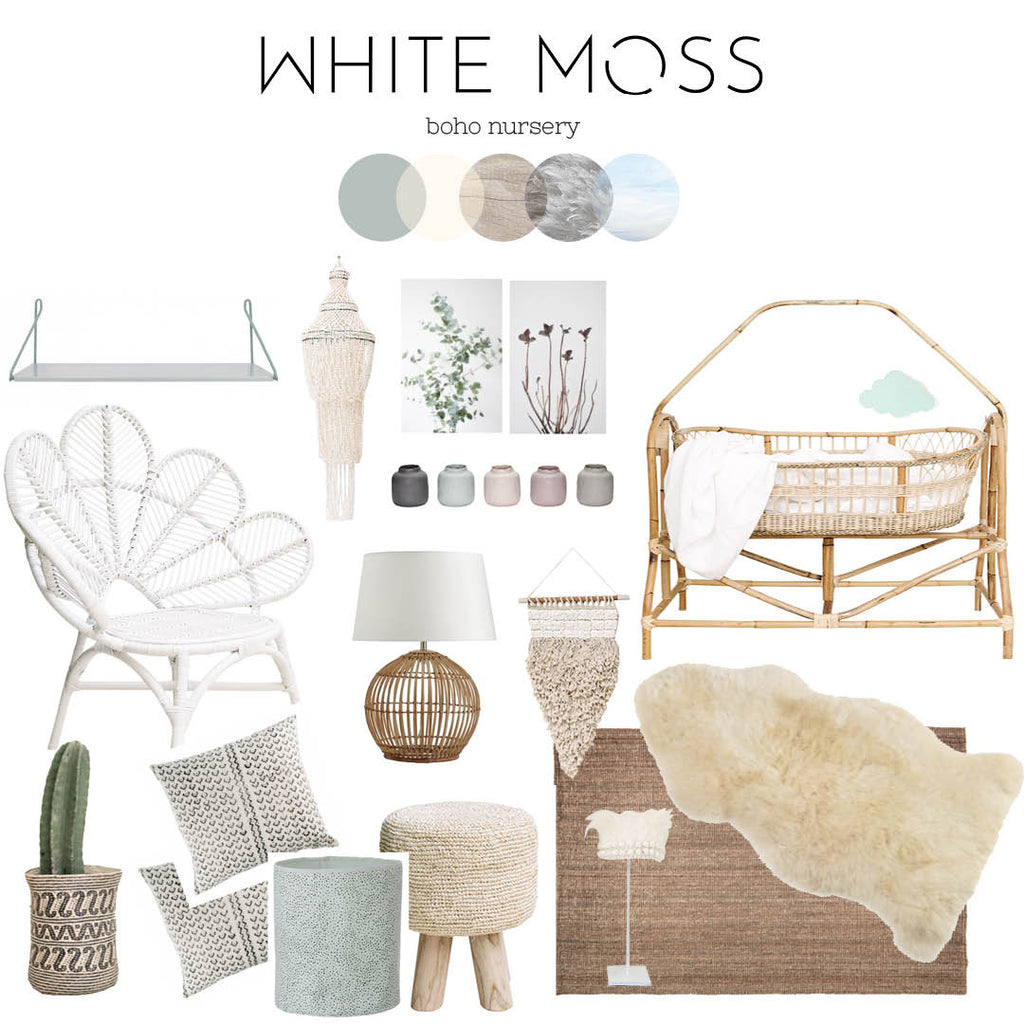 ---
The Mummy & Me trend doesn't only apply in the fashion world these days. It trickles into the big wide world of interiors! And with the recent arrival of our White Moss baby, we have been obsessing over nurseries! We thought it would be a lot of fun matching up a bedroom and nursery duo for you and your little one. We went for a boho, gender neutral theme that was inspired by a few images we came across while grabbing inspiration. From those images, we went on to create our own palette for our mood board. The palette consists...
---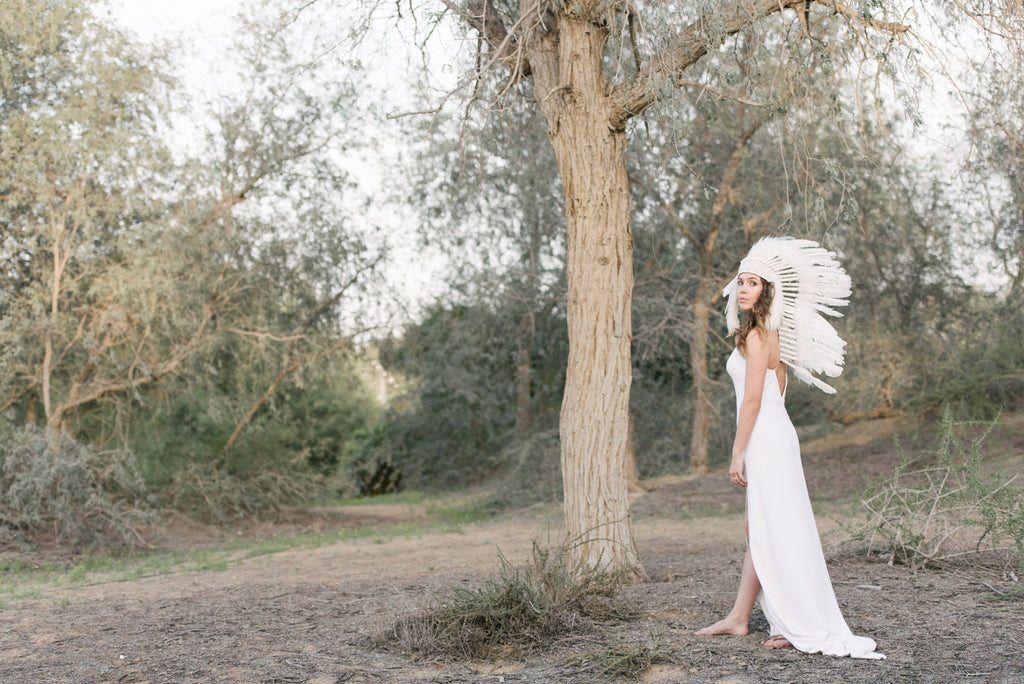 ---
This stunning lifestyle editorial shoot is a collaboration between the creative women behind White Moss Décor, House of Moirai Bridal, Lace In The Desert Styling, Natelee Cocks Photography and Charlotte Hudders, our stunning 'bride to be' model, who is also an incredibly talented artist and stylist.On a magical afternoon, just before sunset, a remote woodland and whimsical forest vibe was created in a secret secluded location. This team of creative minds came together and created the perfect wedding backdrop to bring together the vision of this free spirited shoot, inspired by nature and the power of simplicity. Inspired by a...