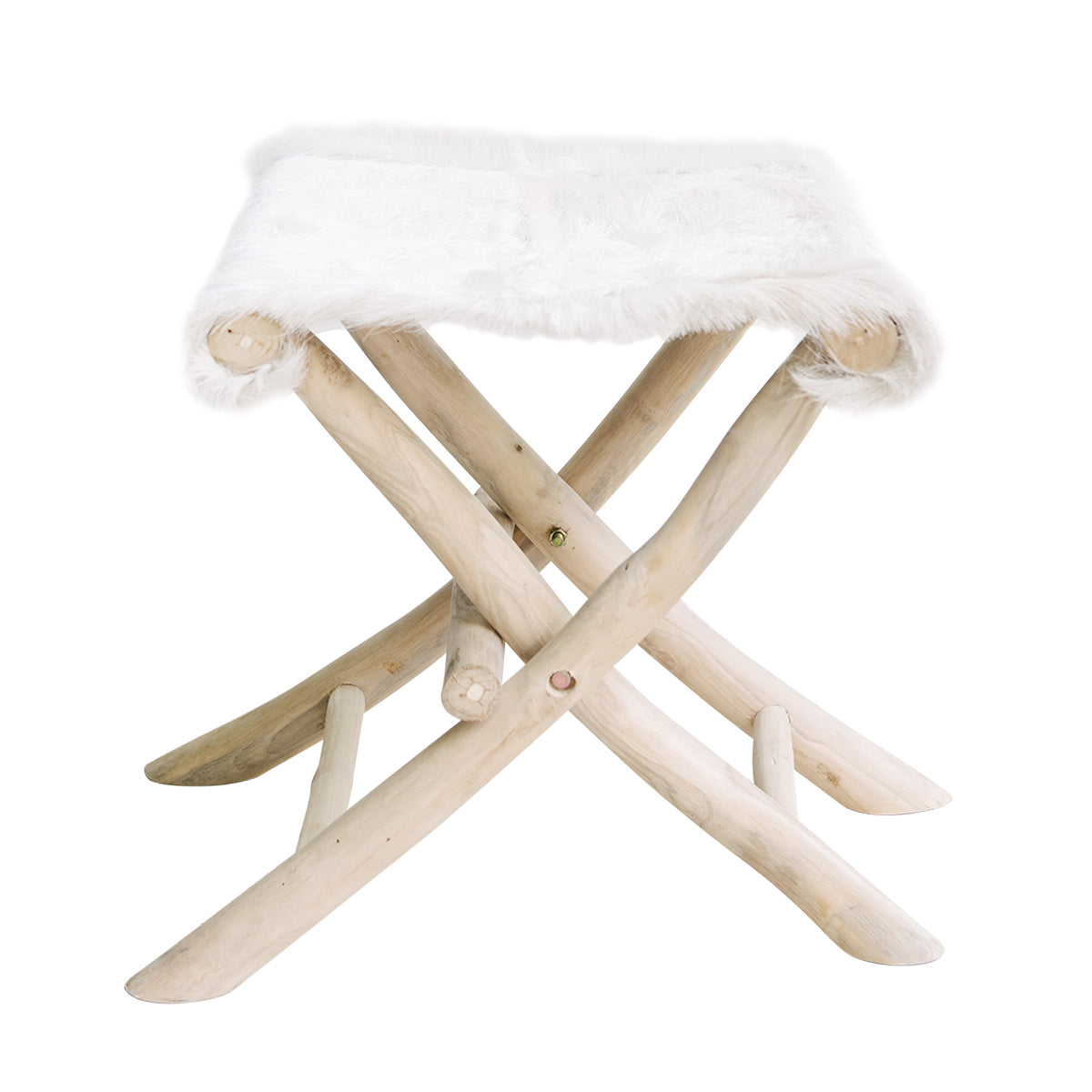 Farmhouse Folding Stool
This Goat Skin Folding Stool invokes imagery of rustic farmhouses and safaris.

Combining quality, textured, yet soft-to-the-touch goat hide, with solid, teak root legs in natural, hand sanded finish. Handcrafted by highly skilled artisans on the island of Bali.
The folding base design provides the perfect combination of functionality and aesthetic appeal to any room.
Perfect for the bedroom or as extra seating in the living room — can be easily tucked into a small space as a style statement when not in use
The timber hue complements the natural look and texture of the goat hair to give a distinctively rustic look to your décor
NOTE: Each piece is unique due to the original tones and grains in the natural materials
---
Material:

Suar wood, goat skin

Dimensions:

40cm x 50cm x 45cm (h)