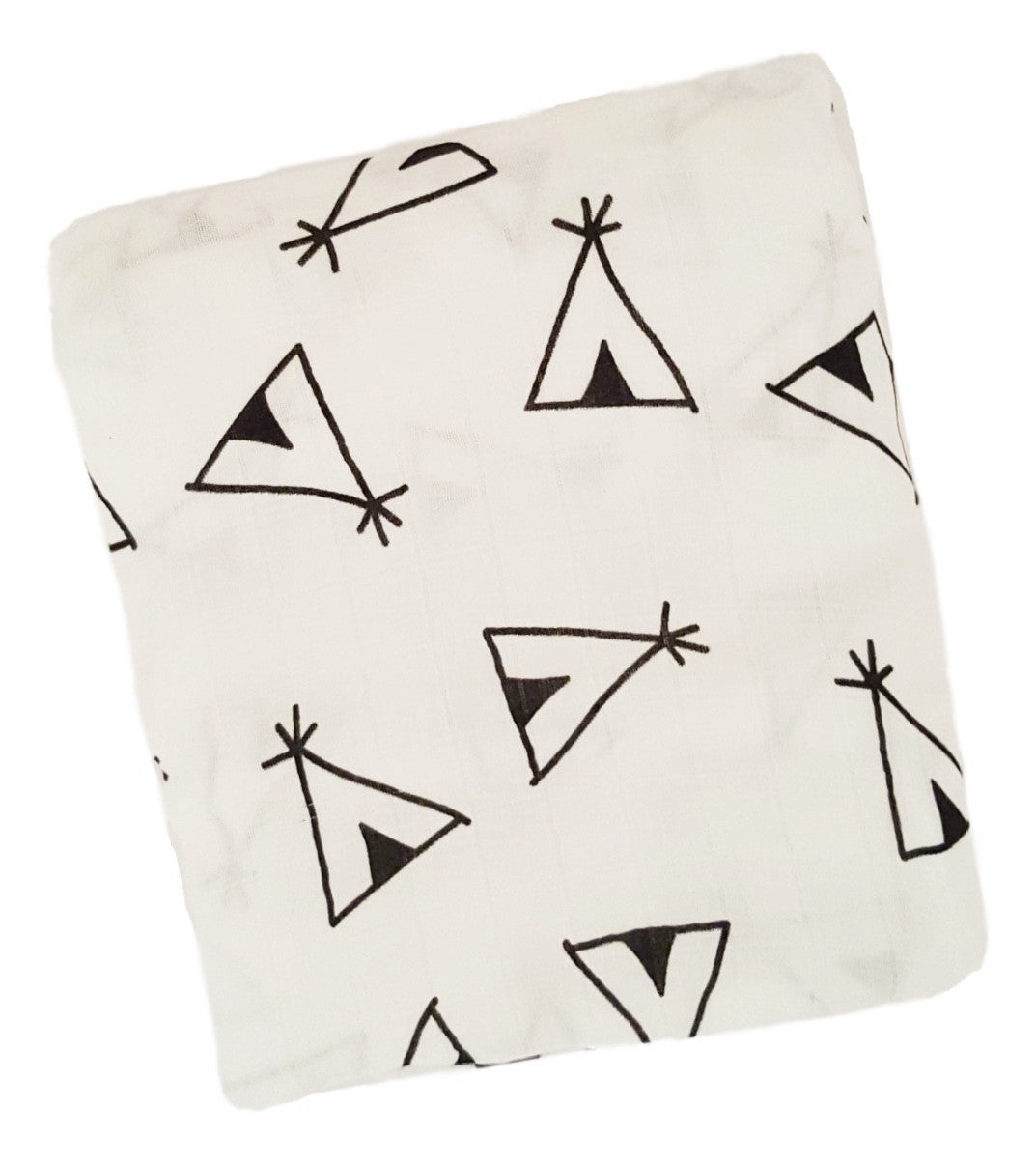 Muslin Blanket- Teepee - Joba Collection
The monochrome swaddle blanket with Boho style Teepee print is pre-washed, breathable, versatile, and ultra soft, becoming even softer with each use and washing.
The fabric is made of natural fibres and is lightweight, breathes well and helps to regulate your baby's body temperature. Most importantly, muslin is known as a safer alternative to other fabrics to protect your baby from overheating and reducing the risk of SIDS.

Uses include a floortime play rug, stroller cover, nursing shield, lightweight blanket, change mat, burp cloth and much more! At a generous 120cm x 120cm, they are the perfect size to grow with baby for many years! They can also be used as a scarf or sarong when your kids are older.
Available in 100% Cotton, Bamboo or Organic Bamboo - select your preferred option
Size: 120 cm x 120 cm
Machine Washable
---