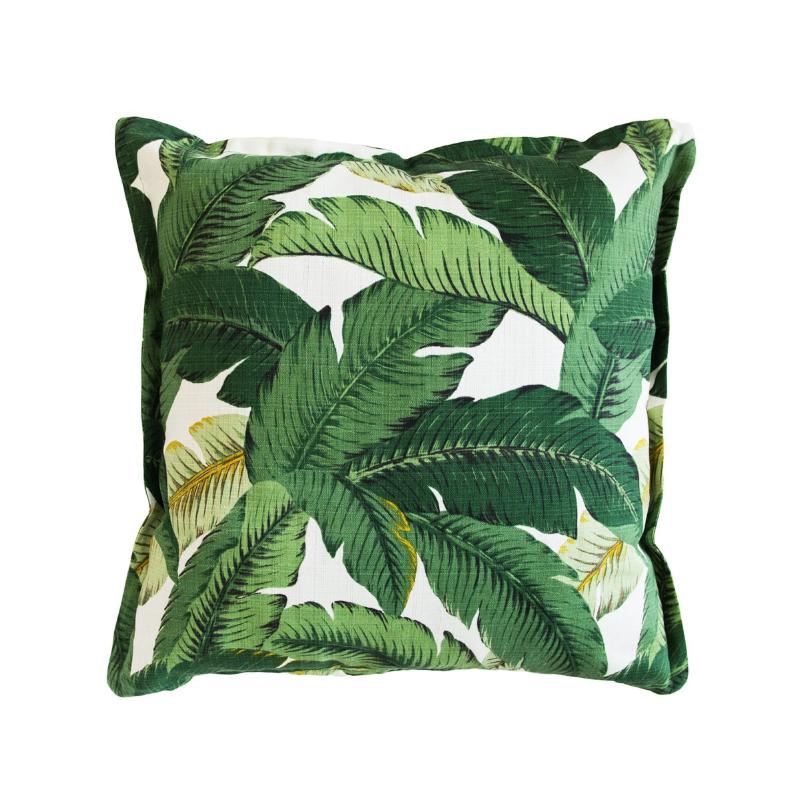 Scatter Cushion - Equitorial Aloe - Joba Collection
Our Outdoor Scatter Cushion Collection comprises of colourful and print-filled scatters all inspired by the 2017 Pantone colours of the year.
This design combines the trendy leaf motif with one of the most popular pantone colours for 2017 - Greenery & Kale! You can't go wrong with this design - it will transform any outdoor space and sofa.
Featuring state-of-the-art technology, the scatter cushions are protected from the outdoor elements. Take your pick from a selection of geometrics, palm leaves and pretty floral motif prints.
Printed both sides
Excludes inner
Washing Instructions: To maintain the life of the fabric bring indoors when not in use. Clean by wiping down the fabric or hand washing with warm water and a mild soap solution. Simply rinse with clear water to prevent dirt from embedding itself into the fabric.
---
Material:

Dimensions:

60cm (L) x 60cm (H)