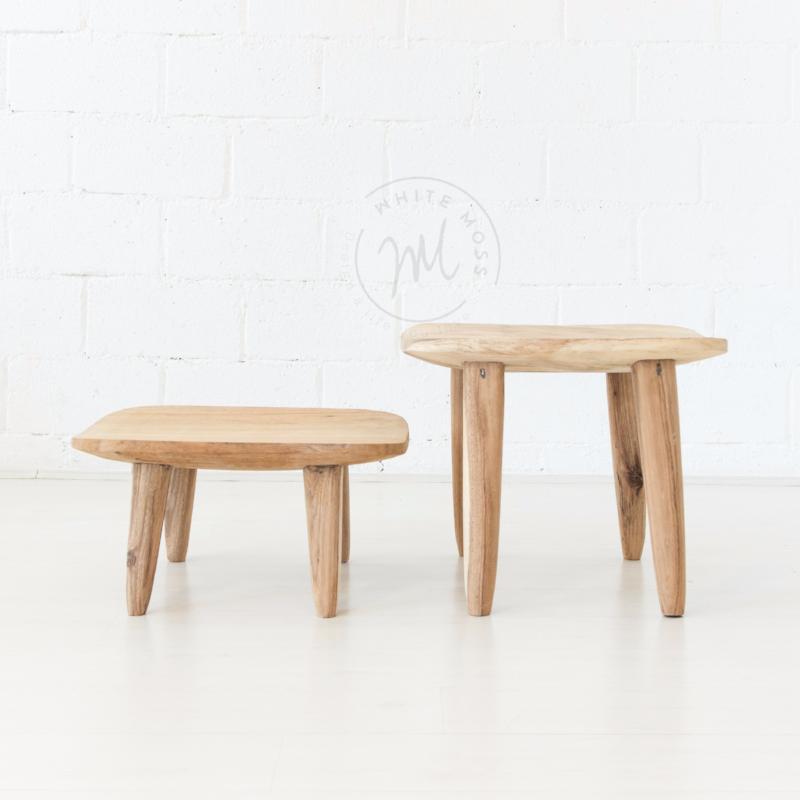 Stumpy Stool
The stumpy stool effortlessly combines rustic charm and natural wood tones with casual curved legs and a slightly concave seat to create a stunningly versatile piece that is both refined and relaxed at the same time.
What makes the Stumpy Stools so amazing is their versatility. T
hey can serve as a side table, extra seating or a foot stool. T
hey are boho style, but they also work beautifully in modern, sparse spaces, as well as in traditional and more eclectic rooms as well.
Style tip: W
arm up a spare space by adding two - one small, and one large. Having a complementary pair also gives the room a more cohesive vibe.
Each item is unique, lovingly carved by hand, ensuring that no two will be exactly alike.
Small: 58cm x 47cm x 30cm (approx)
Large: 58cm x 47cm x 47cm (approx)
---